1FAMILYTREE.com Wisconsin's Fox Cities Historical Genealogy Archive Database
Entries: 216283 Updated: 2013-05-22 00:55:53 UTC (Wed) &nbsp Contact: Jay
Home Page:
www.1FamilyTree.com
---
1FAMILYTREE - Wisconsin Fox Cities Historical Genealogy Archive Database
Centered around Kaukauna and Little Chute and including Appleton, Bear Creek, Black Creek, Brillion, Buchanan, Chilton, Combined Locks, Darboy, Dale, Dundas, Forest Junction, Freedom, Hilbert, Holland town, Hortonville, Kimberly, Menasha, Neenah, New London, Seymour, Shiocton, Woodville and Wrightstown.
---
---
No Surname
<
A
B
C
D
E
F
G
H
I
J
K
L
M
N
O
P
Q
R
S
T
U
V
W
X
Y
Z
>
---
Surnames starting with U
---
UBELACKER[6], UBL[1], UCHIMURA[1], UCHYTIL[2], UDING[5], UDULUTCH[1], UDULUTSCH[15], UECHER[1], UECKE[13], UECKER[23], UEECKER[1], UERLING[1], UHALT[1], UHEN[1], UHING[1], UHL[2], UHLENBRAUCK[37], UHLENHAKE[2], UHLENKAMP[3], UHLENKOTT[2], UHRICH[1], UITENBROEK[65], ULBRICH[2], ULESON[1], ULLERY[1], ULLMAN[13], ULLMANN[1], ULLMER[22], ULLRICH[30], ULMAN[49], ULMANN[1], ULMEN[10], ULMER[3], ULNESS[2], ULRICH[25], ULVELING[2], ULWELLING[3], UMBEHAUR[1], UMBERGER[1], UMENTUM[1], UMHAUER[1], UMLAND[2], UMLAUFT[1], UMMENTHUN[2], UMSTEAD[1], UNDERBAKKE[1], UNDERHILL[1], UNDERWOOD[4], UNGEMACH[1], UNGER[7], UNGERER[3], UNK[1], UNKE[1], UNKNOWN[10322], UNKNOWN (HEWITT)[1], UNKNOWN BRANDNER[1], UNKNOWN BRICK-SUMMERS[1], UNKNOWN-INDIAN[1], UNKNOWN-MCCARTHY[1], UNKNOWN-NICKLES[1], UNKNOWNMAIDENNAME[2], UNKNOWNSTURM[1], UNKNOWNXX[1], UNMUTH[20], UNRUH[3], UNSINN[1], UNTERBERGER[28], UNTI[2], UPDENKELDER[1], UPGANG[1], UPSTEIN[1], UPTEGROVE[3], UPWARD[1], URAUSA[1], URBAN[24], URBANCIK[3], URBANSKI[5], URBIS[1], URLING[1], URMAN[2], URNER[1], URSCHEL[3], USEDLY[2], USELDING[22], USHER[7], USHERMAN[1], USSELMAN[1], UTECH[2], UTECHT[11], UTENBROCK[1], UTIC[3], UTKE[3], UTLEY[1], UTNEHMER[1], UTPADEL[1], UTRIE[1], UTSCH[1], UTSCHIG[65], UTTER[3], UTTERBACK[2]
---
Please email me with additions and/or corrections. Thanks!.
Visitors since January 11, 2010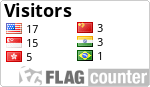 ---
Search Ancestry
Search WorldConnect
Join Ancestry.com Today!
WorldConnect Home | WorldConnect Global Search | WorldConnect Help
---
RootsWeb.com, Inc. is NOT responsible for the content of the GEDCOMs uploaded through the WorldConnect Program. If you have a problem with a particular entry, please contact the submitter of said entry. You have full control over your GEDCOM. You can change or remove it at any time.