1FAMILYTREE.com Wisconsin's Fox Cities Historical Genealogy Archive Database
Entries: 239208 Updated: 2015-10-25 00:33:24 UTC (Sun) &nbsp Contact: Jay
Home Page:
www.1FamilyTree.com
---
1FAMILYTREE - Wisconsin Fox Cities Historical Genealogy Archive Database
The largest collection of genealogy data for the Fox Cities area. Over 20,000 photos, over 15,000 headstones and much much more. 1FamilyTree.com
---
---
No Surname
<
A
B
C
D
E
F
G
H
I
J
K
L
M
N
O
P
Q
R
S
T
U
V
W
X
Y
Z
>
---
Surnames starting with S
---
SAAGER[1], SAAM[1], SAARI[3], SAASSIN[1], SAATHOFF[2], SAATKAMP[1], SABBY[5], SABEE[1], SABEL[4], SABELKA[6], SABIN[1], SABISH[1], SABLE[2], SABO[7], SACHS[76], SACHSE[1], SACK[22], SACKETT[2], SACKMAN[2], SACKS[1], SACKSTEDER[4], SADEKE[1], SADLER[7], SADLIER[21], SADLON[1], SADOWITZ[1], SADOWSKI[2], SAECKER[17], SAEGER[3], SAEGERT[2], SAENGER[2], SAFER[1], SAFFERT[2], SAFFORD[10], SAFFRAN[1], SAGE[4], SAGEN[1], SAGER[66], SAGERT[1], SAGRIN[1], SAHLI[1], SAHR[2], SAILER[5], SAILOR[1], SAINES[1], SAINT MARIE[1], SAINT MARY'S CEMETERY[1], SAIRS[4], SAJDAK[1], SAKACH[2], SAKAI[3], SALACINSKI[2], SALADON[1], SALAN[1], SALAPATEK[3], SALAS[1], SALAVA[3], SALAZAR[1], SALBER[2], SALCHERT[8], SALDANA[1], SALEM[1], SALENTINE[7], SALER[1], SALES[1], SALISBURY[4], SALKA[1], SALKAUSKAUS[1], SALKOWSKI[1], SALLECITO[1], SALM[111], SALMI[3], SALMO[2], SALMON[3], SALOMAN[1], SALOMON[4], SALTER[8], SALTI[1], SALTOJANES[2], SALTZMAN[1], SALVADOR[3], SALVATI[3], SALZER[5], SALZLE[1], SALZMAN[4], SALZMANN[3], SAMBS[22], SAMENS[1], SAMER[1], SAMMER[1], SAMOLESKI[1], SAMOLINSKI[6], SAMP[1], SAMPHIER[1], SAMPLE[3], SAMPO[1], SAMPONT[3], SAMPSON[11], SAMS[2], SAMSON[15], SAMUELS[2], SAMUELSON[3], SAMZ[3], SAN MILLAM[1], SANBORN[5], SANCHEZ[7], SANCY[1], SAND[2], SANDAAL[1], SANDARALL[1], SANDBERG[2], SANDBORN[3], SANDEE[1], SANDEFUR[1], SANDER[7], SANDERFOOT[151], SANDERS[248], SANDERSON[3], SANDIFORTH[1], SANDIN[3], SANDLIN[1], SANDMAN[2], SANDOVAL[1], SANDS[6], SANDSTORM[1], SANDWICK[3], SANEM[6], SANER[6], SANFORD[2], SANGER[4], SANICOLA[1], SANKAYEL[1], SANKOWSKY[1], SANMIGUEL[1], SANNA[1], SANSBURN[1], SANSCARTIER[1], SANSINENA[1], SANSPA[1], SANTANIELLO[1], SANTBERGEN[1], SANTIAGO[1], SANTKUIJL[4], SANTKUYL[22], SANTOSKI[3], SANTRY[1], SAPIO[1], SAPORITO[1], SAPPINTON[1], SARA[1], SARASHINSKY[1], SARAZIN[1], SARDIN[1], SARDINA[2], SARGEANT[16], SARGENT[2], SARGEWITZ[2], SARI[5], SARLES[4], SARLEY[1], SARNOWSKI[9], SARRASIN[4], SARTOR[5], SARTORIUS[1], SARZYCKI[1], SAS[10], SASLOFF[1], SASMAN[18], SASNOWSKI[11], SASRANEK[1], SASS[9], SASSAKI[1], SASSE[2], SASSER[8], SASSMAN[13], SASTRIC[2], SATA[1], SATENSTEIN[4], SATKA[1], SATLAK[1], SATORIUS[3], SATTER[1], SATTERGREN[4], SATTLER[12], SAUBERLICH[13], SAUBERT[6], SAUBY[4], SAUCER[1], SAUER[30], SAUERBREIT[1], SAUERHAMMER[1], SAUGER[1], SAUL[1], SAULTER[1], SAUMS[7], SAUNCY[10], SAUNDERS[21], SAUR[1], SAURIOL[1], SAUSAN[1], SAUSEN[4], SAUSER[2], SAUTER[56], SAUVAGEAU[3], SAUVE[2], SAVAGE[6], SAVAGEAU[5], SAVARD[4], SAVARY[4], SAVEE[2], SAVERINE[1], SAVERY[1], SAVIDES[2], SAVILLE[1], SAVOY[1], SAWADSKE[1], SAWALL[15], SAWCZUK[6], SAWICKI[2], SAWIN[1], SAWLSVILLE[2], SAWYER[1], SAXE[1], SAXTON[3], SAYERS[1], SAYESKI[2], SAYLER[1], SAYLOR[2], SAYOVITZ[1], SAYRE[1], SAYRS[1], SAZAMA[3], SCAKETT[1], SCALES[2], SCANLAN[27], SCANLON[8], SCANNELL[2], SCARLATO[2], SCATCHELL[1], SCELLEY[1], SCEPER[1], SCHAAB[2], SCHAAF[36], SCHAAL[8], SCHAAR[2], SCHAARL[1], SCHABACH[12], SCHABEL[4], SCHABERT[1], SCHABLE[1], SCHABO[56], SCHABOW[7], SCHACK[3], SCHAD[2], SCHADE[5], SCHADRIE[18], SCHAEFELKE[2], SCHAEFER[240], SCHAEFFER[4], SCHAENZER[7], SCHAETZ[22], SCHAETZEL[9], SCHAEUBLE[34], SCHAFER[25], SCHAFERSTEN[1], SCHAFF[1], SCHAFFELKE[6], SCHAFFER[17], SCHAFHAUSER[5], SCHAFTER[1], SCHAIDLER[2], SCHAIRRER[1], SCHAITEL[6], SCHAK[1], SCHAKENRAAD[1], SCHALEGER[1], SCHALK[5], SCHALL[1], SCHALLER[21], SCHALLOCK[2], SCHALLOW[1], SCHALTENBRAND[1], SCHALY[1], SCHAM[1], SCHAMBER[1], SCHAMBROOK[1], SCHAMBUREK[4], SCHAMER[4], SCHAMP[3], SCHAMPERS[46], SCHANKE[7], SCHANNES[1], SCHAPENDONK[2], SCHAR[1], SCHARABOK[2], SCHARBARTH[3], SCHARD[5], SCHARDING[1], SCHARENBERG[1], SCHARENBROCH[14], SCHARER[2], SCHARF[8], SCHARINGER[2], SCHARMANN[8], SCHARNBERG[1], SCHARONBROCK[1], SCHARPF[1], SCHARPING[2], SCHARTAU[2], SCHARTZ[1], SCHASANE[1], SCHATORIE[5], SCHATZ[4], SCHATZER[1], SCHATZKA[1], SCHATZLEIN[2], SCHATZMAN[1], SCHAUB[18], SCHAUBER[1], SCHAUBS[2], SCHAUEBLE[1], SCHAUER[19], SCHAUERMANN[3], SCHAUF[1], SCHAULAND[1], SCHAUMANN[10], SCHAUMBERG[43], SCHAUMKESSEL[1], SCHAUNBERG[1], SCHAUS[4], SCHAUSKE[1], SCHAUT[1], SCHAUWITZER[1], SCHAVE[2], SCHAVET[8], SCHEAFFER[1], SCHEATZ[5], SCHEBIEL[1], SCHECHER[3], SCHECKEL[1], SCHECTER[2], SCHEDCIK[4], SCHEDGICK[1], SCHEDLER[3], SCHEEL[1], SCHEELE[1], SCHEELER[1], SCHEELK[5], SCHEEN[1], SCHEEPENS[1], SCHEEPERS[1], SCHEER[2], SCHEFE[1], SCHEFFE[11], SCHEFFELKE[1], SCHEFFEN[5], SCHEFFLER[2], SCHEGEL[1], SCHEIBE[60], SCHEIBER[1], SCHEID[2], SCHEIDEL[1], SCHEIDEMANTEL[1], SCHEIDER[1], SCHEIGER[1], SCHEIL[1], SCHEIN[1], SCHEITLER[1], SCHELBE[1], SCHELBLE[1], SCHELER[2], SCHELESKE[1], SCHELFHOUT[18], SCHELKOPF[1], SCHELL[16], SCHELLE[1], SCHELLEKENS[2], SCHELLER[9], SCHELLI[1], SCHELLIN[6], SCHELLING[1], SCHELLINGER[4], SCHELLINGS[1], SCHELTER[1], SCHEMENAUER[6], SCHEMM[4], SCHEMMEL[5], SCHEMMER[1], SCHENDEL[9], SCHENK[1], SCHEOPFER[1], SCHEPENS[6], SCHEPER[2], SCHEPERS[2], SCHEPHERT[1], SCHEPLER[1], SCHEPP[19], SCHEPPLER[1], SCHER[1], SCHERB[1], SCHERCK[15], SCHERDERS[1], SCHERER[135], SCHERF[207], SCHERG[1], SCHERGER[1], SCHERHAUFER[7], SCHERIFF[2], SCHERINGER[1], SCHERK[1], SCHERLIE[1], SCHERLOCK[1], SCHERMERHORN[2], SCHERMETZLER[1], SCHERMITZLER[23], SCHERNER[16], SCHERNICK[4], SCHERNING[2], SCHERNOW[1], SCHERR[1], SCHERSING[2], SCHERTER[1], SCHERTZ[3], SCHERWIN[1], SCHERWINSKI[7], SCHERZINGER[3], SCHETTER[13], SCHETTL[3], SCHEU[1], SCHEUER[4], SCHEUERELL[1], SCHEUERMANN[2], SCHEUREN[1], SCHEURER[3], SCHEUTJENS[1], SCHEWE[11], SCHEY[1], SCHIBELE[1], SCHIBLITZ[1], SCHIBURSKIE[1], SCHICHEL[3], SCHICK[1], SCHICKER[1], SCHIDE[1], SCHIDER[2], SCHIDLOWSKY[1], SCHIDRICK[1], SCHIEBE[4], SCHIEBER[4], SCHIEBLE[1], SCHIEBLER[2], SCHIEBLI[1], SCHIEDERMAYER[54], SCHIEFELBEIN[10], SCHIEFFER[2], SCHIEL[1], SCHIELACK[1], SCHIELD[1], SCHIELFELBEIN[1], SCHIERL[16], SCHIESEL[1], SCHIESL[3], SCHIESSER[2], SCHIESSL[1], SCHIEVERS[1], SCHIEWE[1], SCHIFERL[1], SCHIFERLING[1], SCHIFFER[3], SCHIFFERMAN[1], SCHIFFERMANN[1], SCHIFFLEGER[8], SCHIKS[5], SCHILCHER[16], SCHILDBACH[1], SCHILDER[4], SCHILDERS[1], SCHILDT[5], SCHILHABEL[9], SCHILING[2], SCHILKER[1], SCHILL[8], SCHILLEMAN[7], SCHILLER[21], SCHILLERS[1], SCHILLING[57], SCHILLING-GEORGE[3], SCHILLMAN[1], SCHILS[1], SCHILTE[1], SCHILTZ[30], SCHILZ[3], SCHILZEN[1], SCHIMBERG[48], SCHIMKE[13], SCHIMMEL[2], SCHIMMELPFENNIG[1], SCHIMMELPFENNING[43], SCHIMMELS[1], SCHIMMER[6], SCHIMMERS[15], SCHIMPF[1], SCHINABARGER[1], SCHINABECK[1], SCHINCK[1], SCHINDEL[2], SCHINDELDECKER[1], SCHINDERLE[1], SCHINDHELM[1], SCHINDLER[28], SCHINGEN[7], SCHINI[3], SCHINK[18], SCHINKE[36], SCHINKER[5], SCHINSKI[2], SCHINTZ[1], SCHIPFERLING[9], SCHIPP[1], SCHIPPERS[7], SCHIRELAN[1], SCHIRER[1], SCHIRMER[3], SCHIRRA[13], SCHISEL[4], SCHISSEL[10], SCHISSLER[4], SCHIVEGER[1], SCHIVONI[1], SCHJONEMAN[1], SCHLACK[5], SCHLADT[2], SCHLADWEILER[10], SCHLAEFER[1], SCHLAFER[4], SCHLAFKE[1], SCHLAG[1], SCHLAGENHAFT[2], SCHLAICH[1], SCHLAIS[7], SCHLATTMAN[1], SCHLAUCH[1], SCHLAVER[1], SCHLAWIN[1], SCHLECK[5], SCHLEGEL[3], SCHLEGELMILCH[2], SCHLEGER[1], SCHLEHLEIN[5], SCHLEI[1], SCHLEICHER[3], SCHLEIFER[1], SCHLEIN[1], SCHLEINZ[5], SCHLEIS[9], SCHLEITWILER[1], SCHLENDER[20], SCHLESINGER[1], SCHLESSER[1], SCHLETTGEBBER[1], SCHLEWITZ[3], SCHLEY[23], SCHLICHER[1], SCHLICHTING[6], SCHLICK[1], SCHLICKBERND[41], SCHLICTER[1], SCHLIESE[1], SCHLIETWILER[1], SCHLIEVE[4], SCHLIMM[24], SCHLINSOG[1], SCHLINTZ[4], SCHLITER[4], SCHLITT[5], SCHLITTER[8], SCHLITZ[1], SCHLOBOHM[4], SCHLOEDER[27], SCHLOEGAL[1], SCHLOESSER[3], SCHLOETER[4], SCHLONG[1], SCHLORF[1], SCHLOSSER[5], SCHLOUGH[1], SCHLUCHTER[2], SCHLUDE[32], SCHLUETER[2], SCHLUTER[4], SCHMAAL OR SCHMITT[1], SCHMAHL[7], SCHMAICHTIG[1], SCHMAL[1], SCHMALING[15], SCHMALTZ[1], SCHMALZ[73], SCHMANSKI[1], SCHMANTZ[3], SCHMECHEL[8], SCHMEDDES[5], SCHMEDEMAN[1], SCHMEICHEL[16], SCHMEIDEBERG[3], SCHMEIDER[1], SCHMEISER[2], SCHMELING[14], SCHMELTER[1], SCHMELTZER[7], SCHMELZEL[2], SCHMELZER[2], SCHMEREIN[1], SCHMERLER[1], SCHMETLER[1], SCHMETTER[4], SCHMETZER[1], SCHMICK[2], SCHMID[17], SCHMIDKE[1], SCHMIDKNUZ[1], SCHMIDKONZ[1], SCHMIDLER[2], SCHMIDLI[1], SCHMIDLKOFER[8], SCHMIDT[770], SCHMIDTKE[2], SCHMIDTQUESLING[2], SCHMIDTT[1], SCHMIEDEKNECHT[8], SCHMIEDEL[1], SCHMIEDER[15], SCHMIEDL[1], SCHMIEGE[5], SCHMIRLER[8], SCHMIT[247], SCHMITT[162], SCHMITTING[10], SCHMITZ[157], SCHMITZER[32], SCHMOEKER[5], SCHMOLDT[4], SCHMOLKE[1], SCHMOLL[17], SCHMOLLER[2], SCHMOOK[1], SCHMUCK[1], SCHMUDDE[1], SCHMUDE[3], SCHMUHL[2], SCHMUNK[1], SCHNABEL[6], SCHNABL[14], SCHNABLE[2], SCHNAFFER[1], SCHNAIDT[2], SCHNASSE[1], SCHNEBEL[1], SCHNECK[1], SCHNEEBERGER[1], SCHNEHMANN[1], SCHNEIDER[374], SCHNEIDERWENDT[1], SCHNEIDEWEND[29], SCHNEIDLER[10], SCHNELL[24], SCHNEPF[3], SCHNESE[31], SCHNESKE[1], SCHNETTLER[3], SCHNETZER[3], SCHNEYDERS[1], SCHNIEDER[2], SCHNITZLER[1], SCHNIZLER[1], SCHNOOR[17], SCHNORR[2], SCHNUELL[1], SCHNULLING[1], SCHNURER[2], SCHOBER[1], SCHOBLACKI[1], SCHOBLOCHER[1], SCHOCH[2], SCHOCHOW[1], SCHOCK[1], SCHODORF[1], SCHODTS[1], SCHOEBERL[1], SCHOEKNECHT[1], SCHOELKOPF[1], SCHOELTES[1], SCHOEMACHER[1], SCHOEMAKER[1], SCHOEMER[1], SCHOEN[33], SCHOENBERGER[4], SCHOENBORN[12], SCHOENECKER[1], SCHOENENBERGER[1], SCHOENFELD[7], SCHOENFELDT[1], SCHOENFELT[6], SCHOENFIELD[1], SCHOENHARD[1], SCHOENHERR[1], SCHOENIAN[14], SCHOENICK[2], SCHOENIKE[4], SCHOENING[9], SCHOENKE[14], SCHOENROCK[8], SCHOENROK[1], SCHOENUNG[1], SCHOEPEL[31], SCHOEPKE[9], SCHOEPP[1], SCHOER[1], SCHOESS[3], SCHOESSLER[1], SCHOESSOW[2], SCHOETTL[1], SCHOETTLE[1], SCHOETTLER[27], SCHOETZ[8], SCHOLBROCK[1], SCHOLDT[4], SCHOLER[5], SCHOLET[1], SCHOLEY[9], SCHOLL[161], SCHOLTEN[2], SCHOLTER[1], SCHOLTES[3], SCHOLTZ[2], SCHOLZ[11], SCHOMALEN[1], SCHOMANN[1], SCHOMER[1], SCHOMERS[3], SCHOMISCH[78], SCHOMMER[350], SCHONARTH[16], SCHONHOFF[2], SCHONS[11], SCHOOK[1], SCHOOL[137], SCHOOLEY[2], SCHOONE[1], SCHOONENBERG[2], SCHOPPEMA[4], SCHOPPER[1], SCHORNHORST[1], SCHOSTER[2], SCHOTT[3], SCHOTTEN[1], SCHOTTLER[1], SCHOUTEN[60], SCHOUTENS[1], SCHOWALTER[44], SCHRAA[3], SCHRADER[8], SCHRADING[1], SCHRAFEL[1], SCHRAGE[2], SCHRAM[9], SCHRAMEL[1], SCHRAMER[1], SCHRAMM[8], SCHRAMPFER[2], SCHRANDT[1], SCHRANKEL[1], SCHRANTZ[21], SCHRAUFNAGEL[10], SCHRAUFNEGEL[1], SCHRAUWEN[2], SCHRAVEN[2], SCHRAW[9], SCHRAY[3], SCHRECK[1], SCHREER[1], SCHREFFLER[1], SCHREIBER[131], SCHREIER[44], SCHREIFELS[3], SCHREINER[56], SCHREITER[68], SCHREMP[1], SCHREODER[1], SCHREURS[22], SCHREVEN[2], SCHRICKEL[1], SCHRICKER[1], SCHRIEBER[6], SCHRIETER[1], SCHRIFLES[1], SCHRIJVER[1], SCHRIML[1], SCHRIMPF[17], SCHRMACHER[1], SCHRODER[2], SCHROEDER[555], SCHROEDTER[1], SCHROEER[1], SCHROEPFER[1], SCHROER[4], SCHROETER[3], SCHROETTER[4], SCHROLL[3], SCHROTH[17], SCHROVEN[10], SCHRUBBE[3], SCHRUL[1], SCHRUP[1], SCHU[7], SCHUBE[1], SCHUBERT[19], SCHUBRING[109], SCHUCHARD[2], SCHUCHART[3], SCHUCHNECHT[1], SCHUCKART[1], SCHUCKHART[1], SCHUCKNART[1], SCHUCKNECHT[13], SCHUCKNECKT[1], SCHUDA[1], SCHUDER[1], SCHUE[1], SCHUELE[19], SCHUELER[9], SCHUELKE[20], SCHUELLER[14], SCHUENEMAN[1], SCHUENEMANN[1], SCHUENKE[1], SCHUEPPERT[1], SCHUERER[13], SCHUESSLER[14], SCHUETTE[10], SCHUETTER[3], SCHUETTPELZ[1], SCHUETZ[1], SCHUFF[4], SCHUG[1], SCHUH[736], SCHUH-RADLEY[1], SCHUHART[3], SCHUHMAN[1], SCHUHR[1], SCHUIT[9], SCHUKART[1], SCHUL[1], SCHULDE[1], SCHULDES[5], SCHULDT[4], SCHULEN[1], SCHULER[46], SCHULKE[8], SCHULLER[2], SCHULSTAD[1], SCHULT[3], SCHULTE[10], SCHULTENOVER[2], SCHULTHEIS[2], SCHULTING[2], SCHULTZ[408], SCHULTZ-BRUECKER[1], SCHULTZE[1], SCHULZ[55], SCHULZE[41], SCHUMACHER[341], SCHUMACKER[9], SCHUMAKER[20], SCHUMAN[13], SCHUMANN[26], SCHUMATE[1], SCHUMERTH[8], SCHUNA[1], SCHUNDLER[1], SCHUNK[4], SCHUNKE[3], SCHURBARTH[1], SCHURBING[1], SCHURER[1], SCHURGER[1], SCHURINK[2], SCHURMANS[1], SCHURR[4], SCHUSTEK[1], SCHUSTER[72], SCHUTH[1], SCHUTHENOVER[1], SCHUTKOSKI[1], SCHUTS[3], SCHUTT[1], SCHUTTE[7], SCHUTTEN[3], SCHUTZ[8], SCHUURMAN[2], SCHUURMANS[9], SCHUYLER[5], SCHWAB[45], SCHWABBENMEYER[1], SCHWABE[1], SCHWABENLANDER[59], SCHWABENLENDER[1], SCHWAGER[3], SCHWAHN[10], SCHWAI[2], SCHWALBACH[173], SCHWALBE[2], SCHWALEN[2], SCHWALENBERG[58], SCHWALL[1], SCHWALLER[31], SCHWALON[1], SCHWAMB[2], SCHWAMER[7], SCHWAN[2], SCHWANDER[2], SCHWANDIE[1], SCHWANDNER[2], SCHWANDT[9], SCHWANER[1], SCHWANKE[11], SCHWANN[1], SCHWANTES[21], SCHWARK[3], SCHWARTBAUER[1], SCHWARTZ[67], SCHWARTZBAUER[6], SCHWARTZBURG[1], SCHWARTZKOPF[6], SCHWARZ[28], SCHWARZBAUER[10], SCHWARZWALDER[1], SCHWAUTZ[1], SCHWEBKE[4], SCHWEBS[2], SCHWEDA[1], SCHWEGER[1], SCHWEGMAN[1], SCHWEI[6], SCHWEICH[5], SCHWEIGER[13], SCHWEIGERT[1], SCHWEIKHARD[1], SCHWEIKOFER[1], SCHWEINER[4], SCHWEITZER[39], SCHWEIZER[1], SCHWELLENBACH[3], SCHWELLINGER[2], SCHWEMIN[1], SCHWENDEMAN[7], SCHWENDERMAN[3], SCHWENNESEN[1], SCHWENTNER[5], SCHWERBEL[20], SCHWERBELL[3], SCHWERINE[1], SCHWERKE[1], SCHWERTFEGER[1], SCHWICHTENBERG[1], SCHWIN[16], SCHWINDEL[1], SCHWINDT[1], SCHWINER[3], SCHWINGLE[1], SCHWISTER[18], SCHWITTAY[1], SCHWITTI[1], SCHWOBE[13], SCHWOERER[1], SCHWORCK[1], SCHWORRENBURG[1], SCHWULST[1], SCHYDIZK[1], SCHYDZIK[1], SCIALDONE[2], SCIBORSKI[1], SCIDMORE[1], SCMIT[1], SCOBIE[1], SCOFIELD[3], SCOLES[1], SCOTT[71], SCOURONSKI[2], SCOUTON[1], SCOVERN[1], SCOVILLE[1], SCOVRONSKI[2], SCOWES[2], SCRAY[26], SCRIBNER[4], SCULLY[6], SCUTT[2], SCZESNY[1], SEABORN[2], SEABORNE[2], SEACORD[1], SEAGER[20], SEAGLE[2], SEAH[1], SEAL[1], SEALY[5], SEAMAN[6], SEAN[2], SEARCY[2], SEARER[1], SEARLE[1], SEARLES[2], SEARS[5], SEAVER[5], SEBECK[1], SECKEL[4], SECOR[14], SECORD[5], SECREST[4], SEDERSTROM[1], SEDGE[1], SEDIVY[1], SEDLOCK[2], SEDMIRADSKY[1], SEDO[27], SEE[1], SEEC[1], SEEFELD[1], SEEFELDT[29], SEEFELT[2], SEEFLUTH[2], SEEGER[10], SEEGERS[31], SEEHAWER[5], SEEHERT[1], SEEHOWER[1], SEEL[1], SEELEY[1], SEELIG[5], SEELIGER[5], SEELOW[3], SEELY[1], SEEMANN[7], SEEMEYER[2], SEERING[5], SEERY[1], SEFFER[1], SEFFRIN[1], SEFFROOD[4], SEGBERS[20], SEGEBRECHT[1], SEGELINCK[1], SEGERS[1], SEGERT[1], SEGEV[1], SEGGELINCK[8], SEGGELING[7], SEGGELINK[35], SEGURA[2], SEHLOFF[1], SEHR[1], SEIANAS[1], SEIB[8], SEIBEL[2], SEIBENALLER[2], SEIBENELLER[1], SEIBERLICH[17], SEIBERT[1], SEIBOLD[6], SEICHTER[6], SEIDEL[21], SEIDEL OR SEIDL[1], SEIDEMANN[9], SEIDL[142], SEIDLER[17], SEIDLING[4], SEIDLITZ[1], SEIDNER[2], SEIENSHY[1], SEIER[1], SEIF[45], SEIFERT[11], SEIL[2], SEILER[4], SEILS[4], SEILTZ[2], SEIMS[1], SEIP[5], SEIPEL[2], SEIPOLD[1], SEIS[1], SEITHAMER[2], SEITZ[41], SEKORSKI[6], SELBACH[4], SELEEN[1], SELENKA[1], SELENKE[1], SELERT[1], SELF[1], SELIG[131], SELINOW[1], SELISSEN[6], SELK[1], SELL[33], SELLE[9], SELLEN[6], SELLERS[4], SELLNER[1], SELLNOW[3], SELLUNG[1], SELMAN[1], SELTEN[1], SELTMAN[1], SEMAN[3], SEMANKO[1], SEMER[2], SEMLER[2], SEMMENS[2], SEMONE[3], SEMPL[4], SEMRAU[1], SEMROW[34], SENDEK[3], SENDZIK[1], SENECAL[7], SENGBUSCH[8], SENGERS[1], SENGSTOCK[39], SENKBEIL[1], SENKELDAM[1], SENNEN[1], SENNETT[3], SENNINGER[1], SENOPOLE[1], SENS[1], SENSENBRENNER[50], SENSIBA[6], SENSO[26], SENULCER[1], SEPNAFSKI[1], SERANO[1], SERGO[1], SERIER[1], SEROY[2], SERSHON[4], SERVAES[51], SERVAIS[22], SERVICE[1], SERVIN[1], SERWE[2], SESLER[1], SESOLAK[3], SESSLER[1], SETH[1], SETHER[1], SETHRIGHT[1], SETRIGHT[32], SETTE[1], SETTER[7], SETTERGREN[1], SETTLES[1], SETZER[2], SETZKE[1], SEUBERT[51], SEUFZER[2], SEUREN[13], SEURER[5], SEVELA[1], SEVELO[1], SEVENICH[7], SEVENS[1], SEVERANCE[2], SEVERENCE[1], SEVERN[1], SEVERSON[10], SEVERTSON[1], SEVICK[3], SEWALL[12], SEWEARTH[12], SEWELL[1], SEXTON[27], SEXTON-BARNA[1], SEYBOLD[27], SEYES[1], SEYFERT[3], SEYLER[2], SEYLLER[3], SEYMOUR[11], SGARLATO[1], SHA[1], SHACKELFORD[1], SHACKETT[1], SHADDOCK[1], SHADDUCK[3], SHADICK[4], SHAEFLER[1], SHAFER[4], SHAFTELL[1], SHAHA[1], SHAKAL[1], SHALLOW[2], SHAMBEAU[2], SHAMBERG[1], SHAMBURG[1], SHAMROCK[3], SHANAHAN[2], SHANANDOAH[1], SHANDONAY[10], SHANGEN[1], SHANK[2], SHANKEY[6], SHANKS[3], SHANKWITZ[5], SHANLE[9], SHANLEY[2], SHANN[1], SHANNON[26], SHARDIN[1], SHARFINSKI[5], SHARICK[3], SHARK[2], SHARKEY[1], SHARON[1], SHARP[15], SHARPE[2], SHARPLESS[1], SHARRON[6], SHAUGER[2], SHAUGHNESSY[16], SHAUL[1], SHAUMAN[1], SHAURETTE[1], SHAVLICK[2], SHAVLIK[1], SHAW[24], SHAWVER[2], SHEA[15], SHEAHAN[6], SHEAN[2], SHEAR[1], SHEARER[1], SHEBILSKE[14], SHEBILSKI[1], SHEDDEN[5], SHEDEL[1], SHEDGIK[1], SHEDIVY[1], SHEEDY[3], SHEEHAN[25], SHEEHY[8], SHEELEY[1], SHEELY[2], SHEEN[1], SHEERAN[1], SHEERIN[1], SHEFCHIH[1], SHEFCHIK[7], SHEFFER[1], SHEFFLER[1], SHEFFNER[1], SHEFKA[1], SHEFNER[1], SHELDON[9], SHELERUD[2], SHELESKI[4], SHELFOUT[1], SHELKA[1], SHELL[2], SHELLENBERGER[4], SHELLER[1], SHELLEY[2], SHELLY[1], SHEMANSKI[1], SHEMWELL[1], SHEPARD[20], SHEPARDSON[5], SHEPECK[3], SHEPERSKI[2], SHEPHARD[3], SHEPHERD[13], SHEPPARD[4], SHEPPERSON[1], SHERASKI[1], SHEREN[1], SHERER[1], SHERIDAN[6], SHERKSNIS[1], SHERL[1], SHERMAN[19], SHERRELL[5], SHERRETS[1], SHERRIF[2], SHERRILL[1], SHERRY[13], SHERVEN[1], SHERWOOD[7], SHEVELAND[1], SHEVLIN[2], SHEW[1], SHICKEL[1], SHIEBEL[2], SHIEDERMAYER[2], SHIELS[1], SHIER[2], SHIFFLER[1], SHIFFLETT[2], SHIKOSKI[5], SHILBAUER[1], SHILLCOX[16], SHILLER[1], SHILLING[3], SHILLO[1], SHILTS[2], SHIMEK[2], SHINABARGAR[1], SHINDELAR[1], SHINE[1], SHINNER[1], SHINNERS[15], SHIPINSKI[1], SHIPLEY[4], SHIPMAN[2], SHIPP[1], SHIPPY[4], SHIRK[8], SHIRLEY[5], SHIRR[1], SHIRRIFF[2], SHOBERG[1], SHOCK[1], SHOEMAKER[4], SHOEMATE[2], SHOGER[1], SHOLUND[1], SHOMAN[1], SHOMER[1], SHONG[6], SHOOK[1], SHORE[2], SHORES[1], SHOREY[4], SHORKEY[1], SHORT[35], SHORTELL[3], SHORTER[2], SHOTOLA[1], SHOUP[5], SHOWERS[1], SHRADER[1], SHRAM[1], SHRIVER[6], SHROYER[1], SHUBER[1], SHUCK[1], SHUCKART[1], SHUCKHART[4], SHUDY[3], SHUEY[2], SHUK[7], SHUKOSKI[2], SHULFER[3], SHULTS[1], SHULTZ[3], SHUMACHER[1], SHUMAN[1], SHUMWAY[1], SHUNCK[1], SHURTS[4], SHURTZ[5], SHUST[1], SHWARTZ[1], SIAS[1], SIBILSKY[1], SIBLEY[3], SICARD[3], SICH[2], SICKEL[1], SICKLER[2], SICKLES[1], SICKMANN[5], SIDDALL[6], SIDDONS[9], SIDES[1], SIDICK[1], SIDRAN[2], SIEBAUER[1], SIEBECK[1], SIEBEN[2], SIEBENBORN[8], SIEBENHUNER[1], SIEBENTHALL[1], SIEBER[4], SIEBERLICH[1], SIEBERLING[1], SIEBERS[311], SIEBERT[9], SIEBERTH[1], SIEBLER[2], SIEBOLD[2], SIEDE[1], SIEDEL[2], SIEDL[1], SIEDLER[5], SIEDLING[1], SIEFELDT[1], SIEFERT[8], SIEG[11], SIEG-LONDRE[1], SIEGAL[1], SIEGAN[1], SIEGEL[25], SIEGER[1], SIEGERT[11], SIEGFRIED[1], SIEGMANN[4], SIEGMUND[1], SIEGRIST[4], SIEGWARTH[17], SIEH[2], SIEHR[1], SIEJA[1], SIEKIERZYNSKI[2], SIEL[1], SIELAFF[1], SIELFLUTH[1], SIEMONS[3], SIEMONSMA[1], SIEMS[2], SIENE[1], SIENGER[1], SIEPERT[5], SIEPLEN[1], SIEREN[1], SIERMAN[2], SIERMANS[3], SIETH[5], SIEVERDING[1], SIEVERS[9], SIEVERSON[3], SIEVERT[22], SIEWERT[11], SIGL[111], SIGLER[1], SIGMAN[1], SIGMANS[2], SIHR[1], SIIRA[1], SIJBERS[2], SIJBERTS[1], SIJSE[1], SIKES[2], SIKMA[1], SIKORA[10], SIKORSKI[1], SIKORSKY[2], SILBER[1], SILBERBERGER[2], SILBERDORFF[1], SILHA[2], SILKWOOD[2], SILLIMPA[1], SILVA[8], SILVER[2], SILVERSTEIN[2], SILVERTSEN[1], SILVERWOOD[1], SILWANOWICZ[1], SIM[4], SIMACEK[5], SIMAZ[1], SIMCIK[1], SIMEK[1], SIMION[1], SIMKOWSKI[3], SIMM[1], SIMMELINK[10], SIMMONS[28], SIMNICHT[1], SIMOENS[6], SIMON[130], SIMON-MOOREN[1], SIMONDS[2], SIMONEAU[1], SIMONET[1], SIMONIS[10], SIMONO[1], SIMONS[34], SIMONSEN[10], SIMONSON[9], SIMPSON[46], SINA[1], SINCLAIR[8], SINDBERG[1], SINDZINSKA[1], SINE[1], SINER[1], SINGER[5], SINGES[1], SINGLE[1], SINGLETON[2], SINGPIEL[7], SINKLER[1], SINKULE[1], SINNER[1], SINOULAR[1], SINSKY[1], SINZ[1], SIPE[6], SIPOLD[1], SIPPEL[5], SIPPIL[1], SIPPL[1], SIPPLER[1], SIREK[1], SIRIANNI[2], SIROIN[1], SIROKY[1], SIRONEN[1], SISCO[1], SISK[1], SISOLAK[1], SISSON[1], SITAR[4], SITKIEWITZ[1], SITTER[4], SITTS[2], SITZMANN[4], SIUDZINSKI[1], SIVERLING[2], SIVERTSEN[1], SIX[7], SIXEL[1], SKADEN[2], SKAFTE[1], SKAHEN[11], SKALANDER[4], SKALECKI[4], SKALESKI[8], SKALETSKI[2], SKALITZKY[1], SKALL[2], SKALMUSKY[25], SKARDA[6], SKARLOPINSKA[1], SKARVEN[1], SKARZYNSKI[2], SKATRUD[8], SKEANS[2], SKEENS[2], SKEFFINGTON[1], SKELL[22], SKELLY[2], SKELTON[1], SKENADORE[5], SKENANDORE[80], SKERIK[1], SKEWES[1], SKIBA[2], SKIBBA[20], SKILLING[1], SKINKIS[3], SKINNER[6], SKIPWITH[1], SKJONSBY[1], SKOGSTROM[1], SKOKAN[1], SKOMICKA[1], SKOP[1], SKORA[1], SKORCZEWSKI[5], SKORIE[2], SKORR[1], SKORUPA[5], SKOVRON[1], SKOWEN[3], SKOWLAND[1], SKOYEN[1], SKROBEL[3], SKROCH[4], SKRUBY[1], SKRUPKY[1], SKRYPCZAK[3], SKULDT[1], SKULLY[1], SLAASTED[2], SLAATS[1], SLACK[2], SLADE[1], SLAGHT[2], SLAGOWSKI[1], SLAMA[2], SLAMAR[1], SLANE[1], SLANG[1], SLATER[14], SLATS[1], SLATTENGREN[2], SLATTERY[27], SLAUZIS[1], SLAVEK[1], SLAWEK[1], SLAWSON[1], SLAYMAKER[4], SLAYTON[5], SLEEPER[1], SLEETER[1], SLEETH[4], SLEGER[1], SLEZEWSKI[1], SLIGHTHAM[1], SLINGER[6], SLITS[2], SLIVNIK[1], SLIZEWSKI[1], SLOAN[14], SLOANE[3], SLOAS[1], SLOCK[2], SLOMINSKI[1], SLOMP[1], SLOMSKI[5], SLOSSON[1], SLOT[1], SLOTE[1], SLOTS[1], SLOVER[1], SLUMDER[2], SLUPSKI[2], SLUSS[1], SMAGLICK[1], SMALL[4], SMALLEY[1], SMART[2], SMARTZ[1], SMARZINSKI[6], SMASAL[1], SMAXWELL[7], SMEERMAAS[1], SMEETS[1], SMEISKA[1], SMESTAD[6], SMET[40], SMETS[3], SMEULDERS[1], SMICK[1], SMICKEL[1], SMIETANSKI[1], SMIETJENS[1], SMILEY[2], SMILTNEEK[3], SMIS[1], SMIT[2], SMITH[970], SMITHDEAL[1], SMITS[471], SMITT[1], SMITZ[1], SMOERITS[1], SMOGOLESKI[2], SMOKEY[1], SMOLA[2], SMOLDERS[2], SMOLINSKI[6], SMOLK[2], SMOOK[1], SMOTHERMAN[1], SMRECEK[4], SMRELEK[4], SMRZ[2], SMUDDE[52], SMUDDLE[1], SMULDERS[3], SMYRNEOUS[1], SMYTH[2], SMYTHE[1], SMYTHS[1], SNELDERS[2], SNELL[29], SNELLEN[2], SNELLING[2], SNEVA[1], SNIDER[11], SNIEDER[1], SNIJDERS[6], SNITSELAAR[3], SNIZIK[1], SNODGRASS[7], SNOOK[1], SNORTUM[6], SNOW[8], SNYDER[35], SNYDERS[11], SOAPMANN[1], SOARES[1], SOBCZAK[1], SOBIECK[7], SOBIEK[1], SOBIESCZYK[1], SOBIESH[1], SOBIESKI[1], SOBIESZYK[1], SOBRIEJIE[1], SOBUSCH[3], SOCHA[8], SOCK[1], SODERBERG[2], SOEFFKER-BENSON[1], SOEHLKE[1], SOELLEA[1], SOESTER[1], SOETERS[1], SOETHOF[1], SOFFA[2], SOFFIAN[1], SOFIA[1], SOGA[1], SOGER[1], SOHLER[4], SOHM[1], SOHR[2], SOHRWEIDE[3], SOIKA[1], SOK[1], SOKEL[13], SOKOL[2], SOKOLOSKI[3], SOKOLOWSKI[1], SOL[15], SOLAND[6], SOLAR[3], SOLARS[1], SOLBERG[27], SOLCHENBERGER[2], SOLDIER[1], SOLE[1], SOLECKA[1], SOLEM[5], SOLETSKI[1], SOLEY[1], SOLI[4], SOLIE[36], SOLIE-VILKER[3], SOLLER[3], SOLOMON[4], SOLORZANO[1], SOLPER[4], SOLTWISCH[4], SOLUM[1], SOLVERSON[1], SOM[1], SOMBKE[1], SOMER[1], SOMEREN[1], SOMERS[5], SOMMER[33], SOMMERCORN[1], SOMMERFELD[4], SOMMERFELDT[1], SOMMERHALDER[14], SOMMERS[165], SOMMERVILLE[2], SOMRAU[1], SONDEREGGER[5], SONDERLEITER[4], SONDGEROTH[1], SONGARD[5], SONKOWSKY[3], SONNABEND[2], SONNEBEND[1], SONNENBERG[3], SONNETAG[1], SONNLEITNER[42], SONTAG[4], SOONTIUNS[1], SOPATA[3], SOPER[10], SOPKOVICH[2], SOPKOWIAK[1], SOPORITO[1], SOREL[1], SORENSEN[19], SORENSON[22], SORGENFREI[1], SOSNOSKI[1], SOTE[5], SOTO[6], SOUCIE[4], SOUIXING[1], SOUKHAPHALY[1], SOUKUP[4], SOULE[1], SOULLIORD[1], SOUMIS[1], SOUSEK[1], SOUTH[3], SOUTHARD[4], SOUTHER[1], SOUTHMAYD[9], SOUTHWELL[3], SOUTHWORTH[1], SOUZA[3], SOUZEK[1], SOVINA[1], SOWADA[7], SOWARDS[1], SOWINSKI[1], SOWKO[2], SOZAMA[1], SPAAR[1], SPAAY[15], SPACE[6], SPACKLEN[2], SPAENJERS[1], SPAETH[13], SPAFFORD[1], SPAHN[1], SPAIN[2], SPALDING[3], SPALLER[1], SPALTHOFF[2], SPANAUS[1], SPANBAUER[2], SPANEL[1], SPANG[25], SPANGBERG[1], SPANGENBERG[1], SPANGERS[1], SPANGLER[6], SPANIER[1], SPANJERS[3], SPANNER[4], SPARIDANS[1], SPARKS[5], SPARTH[2], SPARTS[1], SPARZINSKI[1], SPASARO[3], SPATCHEK[1], SPATCHEL[1], SPATH[2], SPATT[2], SPAUDE[6], SPAULDING[40], SPEAKER[2], SPEAKES[4], SPEAR[5], SPEARBREAKER[1], SPEARMAN[1], SPEARS[14], SPECHT[24], SPECHTER[1], SPECK[1], SPECKING[1], SPECKP[1], SPECTOR[2], SPEEL[29], SPEELMAN[1], SPEENER[2], SPEER[2], SPEERING[9], SPEERSCHNEIDER[7], SPEHN[1], SPEHR[4], SPEICHER[1], SPEIGELBERG[3], SPEILBAUER[20], SPEILBAUR[1], SPEIRINGS[1], SPELLMAN[2], SPELTZ[1], SPENCE[8], SPENCER[42], SPENCK[1], SPENGLER[4], SPENST[1], SPERBERG[6], SPERL[5], SPERONI[2], SPERRINGS[1], SPHAR[1], SPHATT[1], SPHOER[1], SPICE[29], SPICER[1], SPIEGEL[5], SPIEGEL-SAEGERT[1], SPIEGELBERG[22], SPIEK[2], SPIELBAUER[10], SPIELMANN[1], SPIERING[6], SPIERINGS[107], SPIESS[9], SPIESSCHAERT[7], SPIETZ[25], SPIEZO[2], SPILKER[7], SPILLMAN[1], SPILLMIER[1], SPILMAN[1], SPINDLER[4], SPINETTE[1], SPINHARNEY[1], SPINK[1], SPINLER[1], SPIRA[1], SPITAINICK[1], SPITSELBERGER[1], SPITZ[4], SPITZER[8], SPITZNER[1], SPIVEY[2], SPLENGIER[1], SPLETTER[11], SPLINGAIRE[1], SPLINTER[1], SPLITT[2], SPLITTGERBEH[2], SPLITTGERBER[2], SPOEHR[53], SPOERL[17], SPOHN[1], SPONTAK[1], SPOONER[5], SPORTSMAN[2], SPRAGUE[2], SPRANGER[21], SPRANGERS[369], SPRAQUE[1], SPRAY[3], SPRECHER[1], SPRECKING[1], SPREEMAN[40], SPREEMANN[1], SPREEMEN[1], SPRENGER[2], SPRIESTER[1], SPRINGBORN[2], SPRINGBRUNNER[1], SPRINGER[28], SPRINGSTEEN[4], SPRINGSTROH[171], SPRINTLER[1], SPRISSLER[1], SPRISTER[20], SPRITKA[1], SPROAT[1], SPROTSY[1], SPROTTE[2], SPRTEL[2], SPRUILL[1], SPRY[1], SPURGEON[4], SPURLER[1], SPURLOCK[2], SPYKERMAN[5], SQUIRE[4], SQUIRES[11], SREDL[1], SREMAK[1], SREUND[1], SRNKA[19], SRNOSKOWSKY[1], SROKA[3], ST. ANDREWS[2], ST. ARNOLD[11], ST. AUBIN[17], ST. CLAIRE[1], ST. CYR[8], ST. GEORGE[7], ST. GERMAIN[11], ST. JOHN[13], ST. LAURENT[1], ST. LOUIS[53], ST. MARIE[7], ST. MARTIN[2], ST. MITCHELL[2], ST. ONGE[1], ST. ORERS[1], ST. ORES[1], ST. PETER[2], ST. ROE[1], ST. THOMAS[2], STAAB[2], STABE[5], STABO[1], STACH[4], STACHE[11], STACHOVIEZ[2], STACHURA[1], STACIE[1], STACK[1], STACKER[1], STACKERT[1], STACKNIK[1], STACKOWSKI[1], STADEM[1], STADICK[1], STADLER[126], STADSTAD[1], STADTMUELLER[25], STAEBEN[3], STAECKLI[1], STAEDT[16], STAEGE[2], STAEHLER[11], STAEMANN[1], STAERKEL[5], STAESSER[3], STAEVEN[7], STAFF[1], STAFFEIL[1], STAFFELD[4], STAFFORD[2], STAGE[1], STAGEMAN[1], STAGER[1], STAHL[8], STAHLBERG[1], STAHMANN[1], STAHNKE[1], STAHURA[1], STAI[2], STAIDL[1], STAIK[1], STAIR[1], STAKE[2], STAKSTON[1], STALEY[8], STALKER[3], STALL[1], STALLBERG[1], STALLMANN[1], STALLONE[3], STALLOW[1], STALS[7], STALSBERG[1], STALTER[1], STALVEY[2], STAM[2], STAMM[4], STAMMER[47], STAMPER[1], STANAWAY[2], STANBERRY[1], STANCHIK[1], STANCZAK[5], STANDAERT[1], STANDAL[1], STANDIFER[1], STANDIFORD[1], STANDISH[1], STANDLEY[3], STANDT[1], STANEK[5], STANELLE[146], STANFIELD[1], STANFORD[1], STANG[17], STANGE[3], STANGEL[8], STANGER[5], STANGFIELD[1], STANHAUS[1], STANIAK[13], STANIFORD[1], STANIS[1], STANISKE[12], STANISLAWSKI[1], STANKE[4], STANKIEWICZ[3], STANKIVITZ[2], STANKOVICH[1], STANKUS[1], STANLEY[10], STANSBURY[9], STANSFIELD[1], STANTON[18], STAPEL[16], STAPLE[15], STAPLEFORD[1], STAPLES[4], STAPLETON[1], STARCK[1], STARK[100], STARKE[3], STARKEY[1], STARKS[3], STARNITCHY[1], STARR[5], STARRY[3], STARSZAK[2], STARZINSKI[3], STASCAK[2], STASHEK[1], STASKA[5], STASZAK[3], STATE[4], STATOM[1], STATTON[1], STATZ[5], STAUBER[10], STAUBLE[1], STAUDENMAIER[5], STAUDINGER[21], STAUDT[1], STAUFFACHER[7], STAUM[1], STAUNER[2], STAUNTON[3], STAUSS[6], STAV[1], STAVE[4], STAVEN[1], STAVENESS[1], STAX[1], STCLAIR[2], STEAD[4], STEADMAN[3], STEARNS[1], STEAVEN[2], STEBANE[40], STEBBINS[1], STEBEL[1], STEBER[2], STEBLER[1], STECHENVICH[1], STECHER[2], STECKBAUER[12], STECKER[29], STECKERT[1], STECKHART[1], STECKING[1], STECKLING[1], STEDER[3], STEDJEE[1], STEDL[10], STEDMAN[1], STEEL[7], STEELE[8], STEEN[2], STEENBAKKERS[1], STEENBEKKERS[1], STEENBERGEN[1], STEENBOCK[1], STEENDERS[1], STEENIS[32], STEENO[7], STEER[1], STEERS[9], STEEVES[2], STEFENS[1], STEFFAN[1], STEFFANUS[1], STEFFECK[1], STEFFEK[2], STEFFEL[3], STEFFEN[109], STEFFENS[189], STEFFERUD[1], STEFFES[38], STEFL[2], STEGAL[1], STEGALL[1], STEGAMANN[1], STEGE[3], STEGEMAN[15], STEGEMANN[1], STEGEMEYER[1], STEGEMOLLER[1], STEGER[42], STEGERHOFF[2], STEGERT[5], STEGGEMANN[1], STEGMAN[10], STEHLE[1], STEHR[1], STEIB[1], STEICHEN[103], STEIDEL[1], STEIDL[52], STEIF[2], STEIMLE[1], STEIN[56], STEINACHER[8], STEINACKER[14], STEINBACH[132], STEINBECK[1], STEINBERG[33], STEINBERGER[1], STEINBOCK[1], STEINBRECHER[1], STEINBRICK[1], STEINBUCH[1], STEINEL[3], STEINEN[1], STEINENGERD[1], STEINER[46], STEINERT[3], STEINFELDT[3], STEINFEST[6], STEINFORT[3], STEINGRABER[5], STEINHAUER[6], STEINHEIMER[1], STEINHOFF[3], STEINHORS[1], STEINHORST[3], STEINIKE[1], STEINKE[13], STEINKRAUS[2], STEINMAN[3], STEINMANN[2], STEINMETZ[26], STEINMETZER[1], STEINWAGNER[1], STEINWAY[1], STEIOFF[4], STEIR[1], STEJSKAL[1], STELL[1], STELLER[1], STELLMACHER[19], STELLPFLUG[3], STELOW[4], STELPFLUG[9], STELTER[3], STELTZER[1], STELZER[5], STELZNER[18], STEMAN[9], STEMPER[16], STENCIL[2], STENDELL[1], STENDER[2], STENE[4], STENEMAN[7], STENERSON[1], STENGEL[13], STENGL[1], STENGLEIN[2], STENI[1], STENKLYFT[2], STENSCHKE[1], STENSON[1], STENSTRUP[1], STENZ[2], STENZEL[2], STEPANSKI[8], STEPHAN[16], STEPHANI[65], STEPHANY[8], STEPHENS[11], STEPHENSON[8], STEPIEN[1], STEPNIAK[3], STEPPEL[1], STERCKX[1], STERLETSKE[1], STERLING[6], STERN[42], STERNAGEL[4], STERNARD[1], STERNBERG[1], STERNETZ[1], STERNHAGEN[17], STERNIG[2], STERR[3], STERRENBURG[1], STERTZ[4], STERZINGER[1], STETHER[1], STETTLER[1], STETZER[1], STEUDEL[1], STEUR[1], STEUWER[1], STEVART[1], STEVENS[56], STEVENSON[14], STEWARD[32], STEWART[42], STEYER[3], STIBB[1], STIBBE[1], STICH[8], STICHART[11], STICHMAN[9], STICHMANN[8], STICK[1], STICKA[2], STICKEL[2], STICKNEY[2], STIDHAM[1], STIEBER[28], STIEBS[16], STIEER[1], STIEFLER[1], STIEFVATER[1], STIEG[1], STIEGEMAN[1], STIEGER[7], STIEGHORST[2], STIEGLER[10], STIELOW[11], STIENBERG[1], STIENEN[14], STIENER[1], STIENMETZ[1], STIER[47], STIERMAN[2], STIEVE[1], STIEVO[1], STIFF[1], STIFFLER[1], STIGLBAUER[1], STIKKEN[1], STIKL[2], STILEN[31], STILES[4], STILHOFF[1], STILL[11], STILLER[1], STILLES[1], STILLMAN[11], STILP[106], STILTJES[17], STIMART[1], STIMSON[2], STINAR[1], STINE[7], STINGI[1], STINGL[2], STINGLE[64], STINGLEY[1], STINSKI[13], STINSON[6], STIREN[1], STITCH[1], STITZER[1], STOCHINGER[1], STOCK[4], STOCKBRINK[1], STOCKEL[2], STOCKER[18], STOCKERS[1], STOCKHOLM[3], STOCKINGER[4], STOCKMANN[1], STOCKMEIER[1], STOCKTON[3], STOCKWELL[4], STODDARD[12], STODOLA[8], STODTMANN[13], STOECKEL[1], STOECKERT[1], STOECKLEIN[2], STOEDUER[1], STOEFFEL[6], STOEGBAUER[20], STOEGER[61], STOEGERER[1], STOEHR[9], STOESHER[1], STOESS[1], STOETMAN[1], STOETMANN[19], STOETZ[2], STOFE[1], STOFFEL[78], STOFFELS[2], STOFFER[1], STOFLET[1], STOGBAUER[3], STOHL[1], STOHMENGER[1], STOHR[3], STOIBER[2], STOIKE[1], STOJAK[2], STOKEN[1], STOKER[1], STOKES[4], STOKKE[2], STOKMAN[1], STOLFA[2], STOLL[9], STOLLA[1], STOLLBERG[1], STOLLMAN[1], STOLPER[1], STOLT[13], STOLTENBERG[4], STOLTMAN[1], STOLTS[1], STOLTZ[2], STOLTZMAN[1], STOLZ[3], STOLZMAN[22], STOMMEL[69], STOMMES[4], STONE[26], STONEBREAKER[3], STONEBURNER[1], STONER[1], STONNER[27], STOOP[11], STOOTMANN[1], STOPPENBACH[1], STOPPER[1], STOPPLE[2], STOPPLEWORTH[5], STORCH[13], STORDEUR[3], STORDOCK[1], STORINO[5], STORKSON[1], STORLIE[3], STORLIEN[1], STORM[8], STORMA[4], STORMER[1], STORTELDER[1], STORY[7], STORZ[2], STORZER[1], STOSKOPF[2], STOTT[1], STOUT[8], STOVEKEN[19], STOVER[6], STOVERINCK[1], STOWASSER[1], STOWD[1], STOWE[14], STOWELL[1], STPIERRE[7], STRABER[1], STRACH[1], STRACHAN[2], STRACK[1], STRAD[1], STRADAL[2], STRADEL[2], STRADER[3], STRAHL[1], STRAHLOW[1], STRAIT[1], STRAK[1], STRAKA[1], STRAKKENS[1], STRAKKERS[3], STRALEN[1], STRALEY[1], STRANATHAN[7], STRAND[3], STRANDBERG[1], STRANEN[1], STRANGE[4], STRANGEWAY[1], STRANSKY[3], STRASBURG[2], STRASSBERGER[2], STRASSBURG[1], STRASSBURGER[2], STRASSER[2], STRASSMANN[2], STRATHMANN[1], STRATTMAN[1], STRATTON[16], STRAUB[9], STRAUBE[1], STRAUCH[1], STRAUP[1], STRAUS[10], STRAUSE[1], STRAUSS[18], STRAVELT[1], STRAW[2], STRAZIS[1], STREAN[2], STREATOR[2], STREBE[12], STREBE-SPOEHR[1], STREBEL[12], STREBER[1], STREBLEW[4], STRECH[1], STRECHENBACH[1], STRECK[22], STRECKENBACH[1], STREETER[5], STREFF[1], STREGE[4], STREHLOW[3], STREIBEL[1], STREIBELT[1], STREICH[2], STREIT[1], STREITZ[1], STRELKA[8], STRELKE[3], STRELOW[10], STREM[1], STREMMING[1], STRENGER[2], STRENKE[1], STRENN[30], STRENSKI[1], STRESS[5], STREUBING[1], STREUFERT[1], STREUR[8], STREVEL[1], STREY[13], STRIBLEY[1], STRIBLING[5], STRICH[1], STRICK[61], STRICKER[2], STRICKLER[1], STRIEGEL[20], STRIETA[1], STRIJBOS[3], STRIJBOSCH[2], STRIK[4], STRIKE[1], STRINGER[1], STRINGFELLOW[1], STRIPEHART[2], STRITTHOLT[1], STRITZEL[1], STROB[1], STROBEL[15], STROBL[8], STROBLE[1], STROEBE[16], STROEBEL[2], STROEDE[1], STROESS[4], STROESSENREUTHER[1], STROESSER[1], STROETZ[1], STROHM[4], STROHMEIER[1], STROHMEYER[4], STROHOFER[2], STROHOFES[1], STROIK[7], STROINSKI[3], STROJNY[8], STROM[3], STROMBERG[5], STROMILA[1], STROMMER[1], STROMPOLIS[3], STROMSKI[1], STRONACH[2], STRONG[36], STRONINSKI[1], STROOK[1], STROOP[2], STROPE[1], STROSCHEIN[1], STROSIN[3], STROTHMANN[1], STROTMAN[7], STROUD[2], STROUF[1], STROUPE[7], STROVER[2], STRUBE[9], STRUCK[13], STRUDER[1], STRUEBING[5], STRUEBY[33], STRUENSEE[3], STRUFFERT[2], STRUM[2], STRUMB[2], STRUMBETA[1], STRUPP[1], STRUSINSKE[1], STRUTZ[15], STRUZYK[4], STRYSAKOWSKI[1], STRZELECKI[1], STUART[3], STUBAY[1], STUBENRAUCH[1], STUBER[1], STUBLER[1], STUCK[25], STUCKART[15], STUCKEY[2], STUCKMANN[2], STUDANSKI[4], STUDER[7], STUDINGER[1], STUDLEY[3], STUEBER[11], STUEBES[1], STUEBS[4], STUEFLAT[2], STUEHSER[7], STUERMER[3], STUESCHER[1], STUHR[1], STUHT[1], STUIBER[12], STUIJVENBERG[1], STUMPF[132], STUPFEL[1], STURDEVANT[1], STURDIVANT[3], STURGES[1], STURGIS[5], STURKE[1], STURM[111], STURN[26], STURTEVANT[3], STURTZ[2], STUSSY[4], STUTLEEN[1], STUTTGEN[8], STUTZMAN[10], STUVERIN[1], STUWART[1], STUYVENBERG[61], STYF[2], STYGAR[4], STYLES[1], STYPA[1], SUBERT[15], SUBRINA[1], SUCH[1], SUCHAN[1], SUCHARSKY[1], SUCHEY[2], SUCHKO[1], SUCHOSKI[1], SUCHOW[1], SUCHY[1], SUCKL[1], SUCKY[1], SUDA[1], SUDDRETH[2], SUEHRING[1], SUEHS[1], SUELFLOHN[1], SUELFLOW[3], SUEMICHT[1], SUESS[16], SUETTERLET[1], SUEY[1], SUFKA[1], SUGDEN[4], SUHR[7], SUIDZINSKI[2], SUK[1], SUKE[2], SUKOP[9], SUKUP[1], SULLIVAN[159], SULTZ[1], SULTZE[1], SULZAN[3], SUMINSKI[4], SUMMARELL[9], SUMMER[2], SUMMERS[222], SUMNICHT[3], SUMOGE[1], SUN[1], SUND[2], SUNDARZ[1], SUNDE[3], SUNDERMANN[1], SUNDIEN[1], SUNDORF[33], SUPAN[4], SUPRISE[92], SURFACE[4], SURFUS[2], SURGES[8], SURI[2], SURING[1], SURMAN[14], SURPISE[1], SURPLICE[1], SURPRENANT[1], SURPRISE[1], SURREY[1], SUSBAUER[1], SUSHAN[3], SUSKENS[3], SUSKY[1], SUSSEX[1], SUTHEIMER[27], SUTHERLAND[9], SUTLIFF[2], SUTOR[2], SUTRICK[3], SUTTA[1], SUTTER[12], SUTTNER[14], SUTTON[28], SVABERG[3], SVACINA[2], SVATEK[5], SVEDA[1], SVEDMEIER[1], SVESTKA[1], SVOBODA[2], SWAILS[1], SWAIM[2], SWAIN[1], SWAN[9], SWANE[1], SWANKE[1], SWANN[6], SWANNINGSON[17], SWANSEN[2], SWANSON[23], SWARTHOUT[2], SWARTOUT[2], SWARTS[1], SWARTZ[4], SWARTZEL[1], SWATZINA[2], SWAZEY[1], SWEARINGEN[1], SWEATELLA[1], SWECKER[1], SWEDBERG[9], SWEEDBERG[1], SWEENEY[13], SWEENY[1], SWEERE[73], SWEET[21], SWEETALLA[8], SWEETERMAN[2], SWEETING[2], SWEETLAND[2], SWEETMAN[1], SWEETSER[1], SWEETZER[5], SWEIGART[1], SWEITSER[1], SWENDER[1], SWENDSEN[2], SWENSON[17], SWERGE[1], SWETLIK[1], SWETTE[1], SWETZ[1], SWICHTENBERG[1], SWICK[16], SWIECHOWSKI[1], SWIERTZ[3], SWIETLICKI[3], SWIFT[9], SWINBURNE[1], SWINCKELS[1], SWINEY[1], SWINFORD[1], SWINKEL[1], SWINKELS[1], SWINKLES[25], SWINTON[4], SWIONTEK[2], SWIRCZYNSKI[1], SWITLICK[1], SWITZER[1], SWOBODA[11], SWOKOSKY[1], SWONGER[1], SWORTH[1], SYDANMAA[1], SYDNEY[1], SYDOW[1], SYKES[32], SYKORA[1], SYLFEST[1], SYLTE[4], SYLVANUS[3], SYLVESTER[21], SYLVESTER-HVID[1], SYMANSKI[1], SYPITKOWSKI[1], SYPNESKI[1], SYRE[1], SYRING[10], SYSLO[1], SYVERSON[3], SZABLEWSKI[2], SZARKOWSKI[1], SZATKOWSKI[2], SZCZECK[1], SZCZEPANSKI[1], SZEPPULL[1], SZEZESNICK[1], SZIKNEY[4], SZOPINSKI[2], SZOSTAK[1], SZOZDA[2], SZTUCZKO[2], SZTUKKOWSKI[2], SZUKALSKI[1], SZULCZEWSKI[2], SZYDLOWSKI[2], SZYDZIK[1], SZYMIK[1], SÆBØ[5]
---
Please email me with additions and/or corrections. Thanks!.
Visitors since January 11, 2010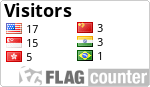 ---
Search Ancestry
Search WorldConnect
Join Ancestry.com Today!
WorldConnect Home | WorldConnect Global Search | WorldConnect Help
---
RootsWeb.com, Inc. is NOT responsible for the content of the GEDCOMs uploaded through the WorldConnect Program. If you have a problem with a particular entry, please contact the submitter of said entry. You have full control over your GEDCOM. You can change or remove it at any time.