Ancestors of a 21st century British family
Entries: 75403 Updated: 2013-05-13 12:21:32 UTC (Mon) &nbsp Contact: Richard Hodgson
---
73,007 individuals: 62,758 of them being my childrenís ancestors (26,592 of their fatherís ancestors, and 60,699 of their motherís ancestors. Many of the individuals are ancestors of both their father and mother.)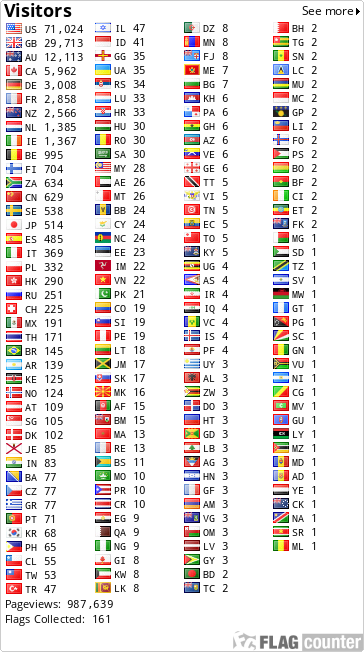 ---
No Surname
<
A
B
C
D
E
F
G
H
I
J
K
L
M
N
O
P
Q
R
S
T
U
V
W
X
Y
Z
>
---
Hugford, John
Hugford, John d: 20 NOV 1485
Hugford, Robert d: 12 MAY 1411
Hugford, Thomas d: 1470
Hugford, William d: 1409
Hugh
Hugh
Hugh
Hughes, Alfred
Hughes, Alfred Collingwood b: 12 MAY 1854
Hughes, Grisold b: ABT 1560 in Uxbridge, Middlesex d: 16 JUN 1613 in Londesborough, Yorkshire
Hughes, John b: ABT 1510 d: 1543
Hughes, Muriel d: 1963
Hughes, Thomas b: ABT 1536 d: 27 MAR 1587 in North Mimms, Hertfordshire
Hughes, Thomas Collingwood b: 12 AUG 1800 d: 22 MAY 1889
Hughson, Dorothy
Hughson, Nicholas d: 1512
Hugleville, Ada de
Hugo
Hugon, Cecilia b: ABT 1379 in Huntworth, Somerset
Hugon, John
Hugonie
Hugony (Ughaine Mor)
Huish, John b: 29 JUN 1717 d: 17 MAY 1802
Huish, John b: 10 DEC 1772
Huish, Sarah b: 1 JAN 1770
Hulgreve, Alice
Hull, Catherine b: ABT 1325 d: 11 APR 1361
Hull, Griffith
Hull, Hugh
Hull, Robert
Hull, William
Hullenden, Joane or Jane b: ABT 1550 in Folkestone, Kent
Hulme, Agnes
Hulme, William
Hulse or de Holes, Thomas d: 1422
Hulse, Hugh d: JUN 1415
Hulse, Margery
Hulse, Phillipa
Hulton, Adam d: 1573
Hulton, Adam d: 20 SEP 1572
Hulton, Adam
Hulton, Adam b: 1564 d: DEC 1597 in Collegiate church, Manchester, Lancs
Hulton, Adam b: 1 JUL 1607 d: 16 SEP 1651
Hulton, Agnes
Hulton, Alice
Hulton, Alicia
Hulton, Beatrice b: ABT 1628 in Hulton, Lancashire
Hulton, Eleanor b: ABT 1493 in The Park, Lancashire
Hulton, Elena
Hulton, Ellen b: in Farneworth, Lancs
Hulton, James d: BEF 1509
Hulton, James b: 1396
Hulton, John d: 1503
Hulton, Roger d: BEF 1356
Hulton, Roger d: BEF 8 JUL 1411
Hulton, Roger d: 1500
Hulton, Roger d: 1459
Hulton, William d: 20 SEP 1554
Hulton, William
Hulton, William d: 18 AUG 1624
Hulton, William b: ABT 1507 d: 10 NOV 1555
Hulton, William b: 1587 in Hulton, Lancashire d: 6 SEP 1613
Humberge
Hume, Margaret
Hume, Margaret
Humerston or Hamerton
Humerston or Hamerton, John
Humfines, Joland
Humphrestone, Cassandra b: in Of Humpreston d: JAN 1527
Humphrestone, Thomas b: ABT 1392
Humphrey, Eleanor
Humphrey, John
Humphrey, Peter
Humphrey, Peter
Humphrey, William
Humphreys, John
Humphreys, Mary
Hunald, Helen b: in Frodesley, Shropshire
Hunald, Johanna
Hunald, John
Hunald, Simon d: ABT 1406
Hune, Alice b: in Tunstall, Suffolk d: 1 MAR 1448
Hune, John d: 1 MAR 1447
Hunfrid I d: AFT 807
Hungate, Agnes
Hungate, Agnes d: BEF 1463 in Wetherden, Suffolk
Hungate, Alice
Hungate, Richard b: in York d: 1439
Hungate, William b: ABT 1340
Hungerford, Anne
Hungerford, Anthony b: 1485 d: 1559
Hungerford, Catherine b: 1435 in Farleigh Hungerford, Wilts
Hungerford, Edmund d: 26 MAR 1484 in Down Ampney, Glos
Hungerford, Eleanor
Hungerford, Elizabeth
Hungerford, Elizabeth d: 14 DEC 1476
Hungerford, Elizabeth or Dorothy
Hungerford, Grace
Hungerford, Joan
Hungerford, John d: BEF 27 AUG 1524 in Down Ampney, Glos
---
Previous Page | Next Page
---
Tips: a) WorldConnect does not connect sources to particular paragraphs in the Notes. If you need to know which bit of data came from which source, please contact me. b) Data which other submitters often put in the "Birth" field will be found under "Residence" - click on individual to see. c) date are entered as follows: 2 Feb 1535/6 is given as 2 Feb 1536.
---

Search Ancestry

Search WorldConnect

Join Ancestry.com Today!
WorldConnect Home | WorldConnect Global Search | WorldConnect Help
---
RootsWeb.com, Inc. is NOT responsible for the content of the GEDCOMs uploaded through the WorldConnect Program. If you have a problem with a particular entry, please contact the submitter of said entry. You have full control over your GEDCOM. You can change or remove it at any time.